About the AEB
The Association of European Businesses represents and promotes the interests of European companies conducting business in and with the Russian Federation.
The AEB carries out activities to improve the Russian business and trade environment and to promote economic integration and partnership between the Russian Federation and the European Union.
News
AEB organized Eurasian Economic Commission's Minister Goshin tour to the German industry facilities for best practices in customs methods
On 10th - 12th of September, 2014 AEB organized a visit of the Eurasian Economic Commission delegation (EEC), headed by Mr. Vladimir Goshin, Member of Board (Minister) for customs cooperation of the Eurasian Economic Commission, and the AEB business delegation, which was led by Dr.Frank Schauff, AEB CEO, to Germany in order to share the best practices in customs regulations between European Union, in particular, Germany, and Eurasian Economic Union.
Within the visit, AEB and EEC delegations met with the Mr. Peter Bille, Deputy Director General, Federal Ministry of Finance of the Federal Republic of Germany and others German Customs; also met with Mr. Evgeny Shmagin, General Counsel of the Russian Federation in Bonn, Germany; visited the UPS' European hub at Cologne-Bonn Airport (express shipments) and IKEA Dortmund distribution Centre (authorized economic operator). Moreover, AEB and EEC delegations met with German business representatives at the German-Russian business club, the Chamber of Trade and Industry (IHK) of Dusseldorf to share with the recent trends of Eurasian integration process and exchange views and expectations of the European companies on the Eurasian Economic Union.
L-R: Mr. Vladimir Goshin, Member of Board (Minister) for customs cooperation of the Eurasian Economic Commission; Frank Schauff, AEB CEO; Hans-Peter Teufers, Public Affairs & Customs Director, UPS Europe.
On the 17th of September 2014 the Association of European Businesses (AEB) opened its doors to potential members. Companies had a good opportunity to get detailed information about the AEB membership benefits from the presentations given by Frank Schauff, the AEB CEO and Ruslan Kokarev, the AEB COO. Moreover for visitors there was created a good environment to have a speed dating with the AEB employees representing the following tables:
1.    AEB Loyalty Programme and CRM system
Vera Prokopenko, AEB Customer Care Manager
2.    Membership and Sponsorship Benefits
Lyudmila Sahakyan, AEB Membership Development Manager
3.    Membership Benefits and Committees work
Natalia Trembovetskaya, AEB Head of Membership and Sales
4.    Publications and Communications
Mikhail Konishchev, AEB Publications Manager
Svetlana Kuskova, Communications Manager/Press Secretary
5.    Lobbying and Legal Questions
Maya Limonnikova, AEB Legal Adviser
6.    Regional Development
Olga Pavlyuk, AEB Director for Regional Development
Alla Hovhannissyan, Coordinator of North-Western Regional Committee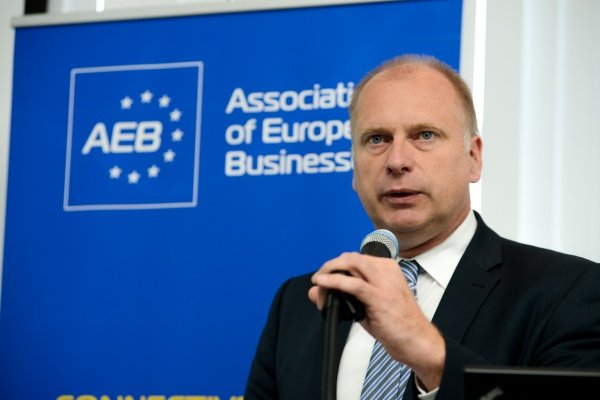 Common Statement of the ICCI Meeting Participants Moscow, September 16, 2014.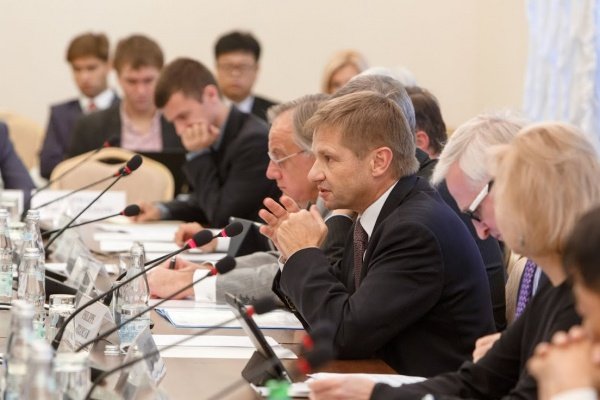 News archive
Events