About the AEB
The Association of European Businesses represents and promotes the interests of European companies conducting business in and with the Russian Federation.
The AEB carries out activities to improve the Russian business and trade environment and to promote economic integration and partnership between the Russian Federation and the European Union.
News
The Association of the European Businesses in the Russian Federation offers its deepest and most sincere condolences on the tragic death of Christophe de Margerie, Chairman and Chief Executive Officer of Total, in the crash of his private plane yesterday in the Vnukovo Airport in Moscow.

This is a terrible loss for Total and for France. Mr. de Margerie was a talented and charismatic manager, very well-known in France for his great business vision and outspoken views on the geopolitical and economic issues faced by his country. He very much believed in Russia's potential to remain a strong and strategic partner for Europe.

Our thoughts go to his family and beloved ones as well to the relatives of the other victims of the accident.
Moscow International Forum for Innovative Development titled "Open Innovations"
On 14-15 October 2014, the AEB took part in Moscow International Forum for Innovative Development titled «Open Innovations». 
On 15 October 2014, the AEB held a discussion «The strategy of sustainable development: priorities for investment».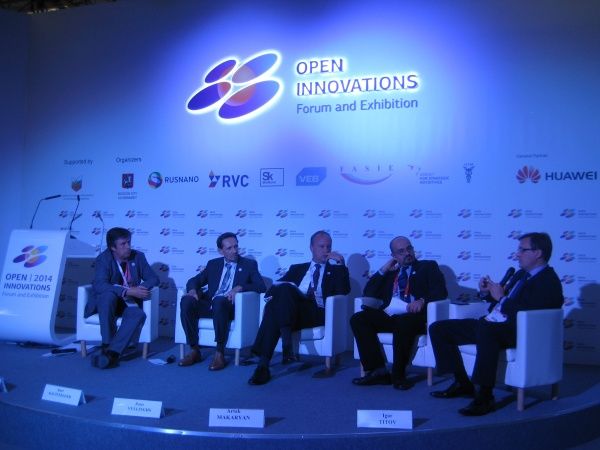 Briefing by Sergey Lavrov




11:00 a. m. October 14th, Russian Foreign Minister Sergey Lavrov met AEB members to share his opinion on the current foreign policy of Russia and the relations between Russia and the European Union.
Mr. Lavrov also discussed the impact of European sanctions and retaliatory measures on the EU-Russian cooperation process.
The Chairman of the Association of European Businesses (AEB) in Russia Philippe Pegorier opened the meeting. The AEB CEO Frank Schauff was the moderator of the briefing.



News archive
Events